---
Next OPEN Madison-Mayodan Recreation Commission
Meeting-Tuesday, September 16 at 6:00 p.m.
Madison-Mayodan Recreation Center
Any request for Public Comment at this meeting must be submitted in writing to the Director by Monday, September 15, 2014.
---
---
Proceeds Will Benefit the MM Rec Youth Council
and the
Madison-Mayodan Recreation Commission
LOOK AT THE PHOTOS AND VIDEOS BELOW
Michael Brandt, Mayodan Town Manager
Fred Thompson, Director Madison-Mayodan Recreation
---
\
10&Under Orange and Red Ball event of the 2014 McDonald's Fall Junior Classic at the Eden Family Y on Saturday September 13. This is a great opportunity for our summer players to play more tennis with their friends. We need at least 3 players to host the 10&Under part of the tournament. Spread the word! DEADLINE is Friday, September 7
DETAILS...DETAILS
Your child must have a USTA number, register online and pay the $15 or $13 registration fee. You will receive a refund of the registration fee when you arrive at the tournament thanks to a scholarship from the Reidsville Area Foundation.
Depending on the number of players, we will schedule a round-robin tournament in groups of 4 so that each player could have 3 matches.
Boys and girls will play together in the same division.
There will be adult volunteers to help first time tournament players keep score and follow the rules of the game.
Come spend a little time on the courts on Saturday September 13.
---
WHO WE ARE !!!
The Madison-Mayodan Recreation Commission (Department) has been in existence for over 40 years and programs are directly supervised by full-time staff that have over 100 years of combined recreation related experience. The fees support the facility expenses, program expenses and the professional staff salaries. Established programs have been tested and perfected to meet the needs of the participants. All program staff have degrees in Parks and Recreation and have been trained to design the BEST and FAIREST programs. We are concerned with the youth and focus on positive development and experiences for them. We want all team players to EXCEL in life and building SELF-ESTEEM is one of our priorities.
Our sports programs are designed to properly develop the mental and physical attributes of the youth and adults in our community. We strive to be diverse, keep everyone safe, but still provide an environment to have FUN.

We are always looking for ways to improve our programs, so if you have any ideas, please feel free to contact us at (336)-548-2789
---
---
At the Madison-Mayodan Recreation Department we know your free time and
leisure activities are important. We offer a diverse range of services to meet the
cultural, entertainment and recreational interests of our community in the
Madison-Mayodan, NC area. Whether you are looking to meet new friends.
enhance your health or just get away from it all Madison-Mayodan Recreation
can help. Shed the stress and worry of everyday life and enjoy a fantastic time.
Contact Madison-Mayodan Recreation today.
MISSION STATEMENT
-Foster and Nurture Youth
-Promote Healthy Lifestyles
-Nurture and Protect Parks
-Ensure a Safe Environment
Our office hours are Typically
-8:00 am to 8:30
pm, Monday through Thursday
-8:00 am to 5:00 pm, Friday
-and 8:00 am to 12:00 pm
Closed on Sundays and Major Holidays
---
(FLEX)
We are now an approved as a provider of the Silver Sneakers Flex Program
If you're looking for options outside the traditional fitness location, try SilverSneakers FLEX.
FLEX offers classes and activities in local neighborhood parks, recreation centers,
shopping centers and even at the beach.
MORE DETAILS TO COME
---
Recreation Activities Brochures
-General-September LINK
-All Activities LINK
We accept credit/debit cards at MM Recreation
---
OUR MOBILE PHONE WEBSITE LINK
(Not a phone application)
MM Rec no longer supports the MM Rec Phone
Applications

---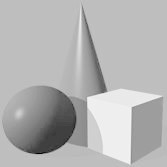 An EXCITING NEW Program
Call (336)-548-9572 for details!
Starting September 2014.

Click LINK to Print Copy
Click LINK for SAMPLE Weekly Schedule
---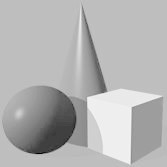 ZUMBA SCHEDULE-Click Logo Below

---
Sign Up NOW, Classes Begin Soon

Click LINK for details.
---
The rain held off and the day was overcast, but everyone had a fantastic time.
Thank you to all who assisted with this year's event. This event would not be
successful without your support.
Here are some pictures of the event. LINK
---
Click EVENT PICTURES LOGO to SEE
Activity Photos and Videos

---
ATTENTION-Volunteers NEEDED in all areas.
(Call 548-9572)
VOLUNTEER INTEREST FORM LINK
VOLUNTEER WAIVER LINK
Volunteering subject to satisfactory
background check
---
Our organization is dependent on the generosity of the surrounding
communities to provide quality programs and facilities. Please
consider donating today. (Your donation is tax deductible)

---
Click Image
Click image for details
---