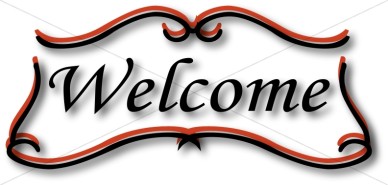 UPDATES:
MMRC Employment-Part-Time Administrative Assistant

Go to link to see job details.
BASKETBALL OFFICIALS: We need several
experienced for our upcoming league. Call 548-2789
and speak to Thad Shermer for details.
YOUTH BASKETBALL LEAGUE: We still
have some openings call 548-2789 and speak to
Thad Shermer for details.
---
NEW
---
Congratulations to Madison-Mayodan Recreation 10 and under all-stars, who traveled to Hickory for the annual SWAC (Statewide Athletic Commission) all-star soccer tournment. With only 2 weeks worth of training, this group of Boys and Girls came together as a team and played their hearts out.
The M-M all-stars won their group and advanced as a #1 seed to the elimination round by winning their first game over Mt. Holly 4-3. In the 2nd game, the kids got down early to Watauga County 2-0, only to score two unanswered goals to earn a tie and win the group.
In the elimination round, our team beat a great Nash County team 4-1.
The championship game pitted a team from Holly Springs who had dominated their respective group, winning all their games convincingly. The 1st half was very close, with Holly Springs only leading 3-2. Unfortunately, our Western Rockingham County team ran out of steam in the 2nd half. But despite some key injuries on our side, our kids never game up and fought to the very end. Finally, the M-M Rec team fell to a more experienced Holly Springs team.
Many of these kids have never played at a level of soccer this high, and for them to come together and bring home 2nd place in a statewide tournament says a lot about their work ethic, determination, and ability to work as a team. There were some tears, which showed the coaches and parents were not happy with 2nd They plan on working harder in order to reach their goals next year and become champions.
---
Our MINION has changed his
clothes to prepare for the upcoming
Holiday Season.
---
HCWA Wrestling Extravaganza Photos
More Photos at This LINK
---
Thank you to all who volunteered and assited in runnng
this successful program.
We look forward to doing it again next year.
Some photos.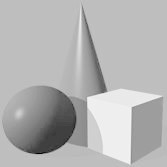 Halloween Carnival Costume Contest Winners

Ages 0-3
-Funniest - Emilee Garrison "The Thing"
-Most Original - Nikayla Miller "Rabbit Stew"
-Scariest - Rhylen McNeil "Chuckie"

Ages 4-6
-Funniest - Madison Crews "Rainbow Dash"
-Most Original - Noah Carter "Dinner Menu"
-Scariest - Fidel Serrano "Zombie

Ages 7-10
-Funniest - Josiaha Pratt "Purple Butterfly"
-Most Original - Alexis Adkins "Cheerwine"
-Scariest - Niya Collins "Graveyard Bride"
LINK to more photos
---
MM Recreation's Contribution to the H(M)ayodan Hay Bale Festival.
"Despicabale Me"
Designed and constructed by Lauren Motsinger and Fred Thompson
---
---
DDA Indoor Picnic Photo-Sept 2015
More Photos at this link
---
CHECK OUT OUR NEW
SENIOR CENTER WEBSITE

---
Buy one of our HOMEMADE Tie Dye T-Shirts
-$10.00 each Youth to Adult Large
-$12.00 each X-Large and Above
Pre-made ones available or you can request a special order.
(Our T-Shirt Designer-Asa Neal)
A shirt purchase enters you in a drawing for a monthly prize (12 Month Duration)
This month-Portable DVD Player
---
Buy Tickets Today for OUR Raffle. Click LINK to see what we are giving away.
---
---
Dan River Boat Race Photos
See More LINK
---
---
Congratulations to the Towns of
Madison and Mayodan
for receiving the status of
Playful Cities USA
Facebook: facebook.com/kaboom
Twitter: twitter.com/kaboom
Watch the livestream at 11 AM ET on Wed, June 17 to celebrate the cities and towns that work to increase playability and foster family-friendly environments: http://bit.ly/1MKVJae.
---
NEW Public Transporation SKAT-Stops at the
Madison-Mayodan Recreation Center
$1.00 per ride.
LINK To Print Brochure/Map
---
---
NEW PAGE-STOP SPORTS/FITNESS INJURIES
---
A new President initiative called Every Kid in a Park will give fourth graders and their families free admission to national parks and recreation areas for a full year. Click here for more details.
---
---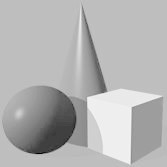 At the Madison-Mayodan Recreation Department we know your free time and
leisure activities are important. We offer a diverse range of services to meet the
cultural, entertainment and recreational interests of our community in the
Madison-Mayodan, NC area. Whether you are looking to meet new friends.
enhance your health or just get away from it all Madison-Mayodan Recreation
can help. Shed the stress and worry of everyday life and enjoy a fantastic time.
Contact Madison-Mayodan Recreation today.
MISSION STATEMENT
-Foster and Nurture Youth
-Promote Healthy Lifestyles
-Nurture and Protect Parks
-Ensure a Safe Environment
Our office hours are Typically
-8:00 am to 8:30
pm, Monday through Thursday
-8:00 am to 5:00 pm, Friday
-and 8:00 am to 12:00 pm
Closed on Sundays and Major Holidays
Financial Reports for the Madison-Mayodan Recreation Commission
This organization is a public entity and the financial information is available for your review.
Please be specific on your request:
Examples
-Areas: Athletics, Senior Activities, Special Events and Activities.
-Year (s) interested in reviewing.
If you are interested Contact:
Frederick Thompson,
Director
Madison-Mayodan Recreation Commission
At ft@m-mrec.org or call (336)-548-2789 or 9572
---
WHO WE ARE !!!
The Madison-Mayodan Recreation Commission (Department) has been in existence for over 40 years and programs are directly supervised by full-time staff that have over 100 years of combined recreation related experience. The fees support the facility expenses, program expenses and the professional staff salaries. Established programs have been tested and perfected to meet the needs of the participants. All program staff have degrees in Parks and Recreation and have been trained to design the BEST and FAIREST programs. We are concerned with the youth and focus on positive development and experiences for them. We want all team players to EXCEL in life and building SELF-ESTEEM is one of our priorities.
Our sports programs are designed to properly develop the mental and physical attributes of the youth and adults in our community. We strive to be diverse, keep everyone safe, but still provide an environment to have FUN.

We are always looking for ways to improve our programs,
so if youhave any ideas, please feel free to contact us at
(336)-548-2789
Recreation Activities Brochures
-General- November 2015 LINK
-All Activities LINK
We accept credit/debit cards at MM Recreation
---
OUR MOBILE PHONE WEBSITE LINK
(Not a phone application)
MM Rec no longer supports the MM Rec Phone
Applications

---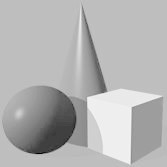 ATTENTION-Volunteers NEEDED in all areas.
(Call 548-9572)
VOLUNTEER INTEREST FORM LINK
VOLUNTEER WAIVER LINK
Volunteering subject to satisfactory
background check
---
Our organization is dependent on the generosity of the surrounding
communities to provide quality programs and facilities. Please
consider donating today. (Your donation is tax deductible)
---
Click Image
Click image for details
---