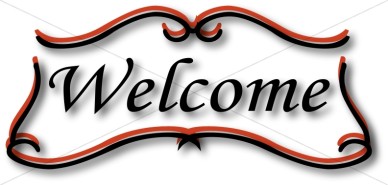 ATTENTION!! As of 3/25/15

Still some Youth Soccer spots available. Age Group 10-13 and Sr League.
Call today for details 548-2789
---
Click Link to Go to Page to Acquire More Information and Register
---
Senior Fellowship Choir Easter Concert
This Saturday, March 28, 2015 starting at 11:00 am. at the M-M Recreation Center.
Admission is free and refreshments will be served.
---
It's Time for the SWING NIGHT SPECIAL! Tickets on Sale Now!
---
---
Congratulations to the following teams for winning
this past weekend's County Youth Basketball Tournament:

-10 u Boys Reidsville Recreation
-12U Boys Eden Parks and Recreation
-12u Girls Bethany Recreation
More Photos at LINK
---
---
---
SPRING SOCCER SIGN-UPS
END FRIDAY, MARCH 13
---
---
---
NEW PAGE-STOP SPORTS/FITNESS INJURIES
---
A new President initiative called Every Kid in a Park will give fourth graders and their families free admission to national parks and recreation areas for a full year. Click here for more details.
---
---
ATTENTION!
Piano Instructor Needed

Call 336-548-2789 and ask for Lauren
---
Rescheduled Due To Weather To March 6, 7 and 8
LINK For Schedule
---
Tickets Available February 25 at the Madison-Mayodan Recreation Department
---
---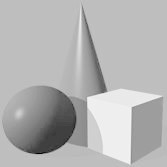 Note NEW Zumba Days and Times
---
ATTENTION: MADISON-MAYODAN RECREATION DEPARTMENT IS NOW TAKING REGISTRATION FOR T-BALL, SOFTBALL, BASEBALL AND SOCCER!!!!!!!

COME SIGN UP TODAY!
---
At the Madison-Mayodan Recreation Department we know your free time and
leisure activities are important. We offer a diverse range of services to meet the
cultural, entertainment and recreational interests of our community in the
Madison-Mayodan, NC area. Whether you are looking to meet new friends.
enhance your health or just get away from it all Madison-Mayodan Recreation
can help. Shed the stress and worry of everyday life and enjoy a fantastic time.
Contact Madison-Mayodan Recreation today.
MISSION STATEMENT
-Foster and Nurture Youth
-Promote Healthy Lifestyles
-Nurture and Protect Parks
-Ensure a Safe Environment
Our office hours are Typically
-8:00 am to 8:30
pm, Monday through Thursday
-8:00 am to 5:00 pm, Friday
-and 8:00 am to 12:00 pm
Closed on Sundays and Major Holidays
---
---
We have re-engineered this program for a better experience.
---
ATTENTION!!!!
Next year, we are hoping to acquire a playground grant from Kaboom and the Kate B.
Reynolds Charitable Trust. At this time, we would like any suggestions that you may
have of potential locations.
Criteria:
-Main focus in Madison
-Can replace an existing playground
-May be at an existing park etc, on vacant property, school ground or other suitable area.
-Stipulations: must be within a reasonable walking distance and be open to the general population.
MORE INFORMATION SEE BELOW!!
Feel Free to Comment with a Potential Location
---
Build it with KaBOOM!
This is a community build project that will require approximately 200 volunteers and be
completed in one day.
Build it with KaBOOM! grants provides the coaching and facilitation of an experienced
Project Manager as staff and community members embark on an 8 - 12 week planning process
that will result in a transformed community space that includes a permanent play structure and
enhancements that will draw youth and the young-at-heart for outdoor, healthy, fun-filled play.
---
WHO WE ARE !!!
The Madison-Mayodan Recreation Commission (Department) has been in existence for over 40 years and programs are directly supervised by full-time staff that have over 100 years of combined recreation related experience. The fees support the facility expenses, program expenses and the professional staff salaries. Established programs have been tested and perfected to meet the needs of the participants. All program staff have degrees in Parks and Recreation and have been trained to design the BEST and FAIREST programs. We are concerned with the youth and focus on positive development and experiences for them. We want all team players to EXCEL in life and building SELF-ESTEEM is one of our priorities.
Our sports programs are designed to properly develop the mental and physical attributes of the youth and adults in our community. We strive to be diverse, keep everyone safe, but still provide an environment to have FUN.

We are always looking for ways to improve our programs, so if you have any ideas, please feel free to contact us at (336)-548-2789
---
(FLEX)
We are now an approved as a provider of the Silver Sneakers Flex Program
If you're looking for options outside the traditional fitness location, try SilverSneakers FLEX.
FLEX offers classes and activities in local neighborhood parks, recreation centers,
shopping centers and even at the beach.
MORE DETAILS TO COME
---
Recreation Activities Brochures
-General-MARCH 2015 LINK
-All Activities LINK
We accept credit/debit cards at MM Recreation
---
OUR MOBILE PHONE WEBSITE LINK
(Not a phone application)
MM Rec no longer supports the MM Rec Phone
Applications

---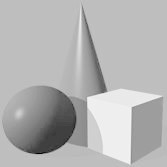 ATTENTION-Volunteers NEEDED in all areas.
(Call 548-9572)
VOLUNTEER INTEREST FORM LINK
VOLUNTEER WAIVER LINK
Volunteering subject to satisfactory
background check
---
Our organization is dependent on the generosity of the surrounding
communities to provide quality programs and facilities. Please
consider donating today. (Your donation is tax deductible)

---
Click Image
Click image for details
---