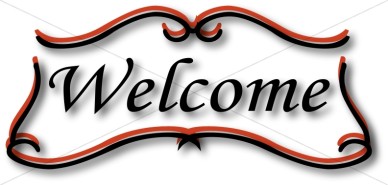 ---
---
---
---
---
Photos from the American Revolution Encampment
at Farris Memorial Park on June 19-20.
More Photos at this LINK
---
Congratulations to the Towns of
Madison and Mayodan
for receiving the status of
Playful Cities USA
Facebook: facebook.com/kaboom
Twitter: twitter.com/kaboom
Watch the livestream at 11 AM ET on Wed, June 17 to celebrate the cities and towns that work to increase playability and foster family-friendly environments: http://bit.ly/1MKVJae.
---
DAN RIVER BOAT RACE RAFFLE!
Going On NOW!
Drawing, August 1, 2015-After the Boat Race

1st Place - ZyDeco Dagger Kayak 9.0 with PFD and Oars
2nd Place - Tablet
3rd Place and Beyond - Lots of Prizes
---
Sign Up TODAY!
---
NEW Public Transporation SKAT-Stops at the
Madison-Mayodan Recreation Center
$1.00 per ride.
LINK To Print Brochure/Map
---
---
---
Dan River Boat Race
Saturday, August 1, 2015
LINK to additional Information.
---
-New!!SUMMER CAMP FACEBOOK PAGE
---
---
NEW PAGE-STOP SPORTS/FITNESS INJURIES
---
A new President initiative called Every Kid in a Park will give fourth graders and their families free admission to national parks and recreation areas for a full year. Click here for more details.
---
---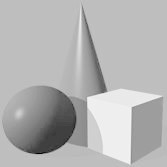 Note NEW Zumba Days and Times
---
At the Madison-Mayodan Recreation Department we know your free time and
leisure activities are important. We offer a diverse range of services to meet the
cultural, entertainment and recreational interests of our community in the
Madison-Mayodan, NC area. Whether you are looking to meet new friends.
enhance your health or just get away from it all Madison-Mayodan Recreation
can help. Shed the stress and worry of everyday life and enjoy a fantastic time.
Contact Madison-Mayodan Recreation today.
MISSION STATEMENT
-Foster and Nurture Youth
-Promote Healthy Lifestyles
-Nurture and Protect Parks
-Ensure a Safe Environment
Our office hours are Typically
-8:00 am to 8:30
pm, Monday through Thursday
-8:00 am to 5:00 pm, Friday
-and 8:00 am to 12:00 pm
Closed on Sundays and Major Holidays
Financial Reports for the Madison-Mayodan Recreation Commission
This organization is a public entity and the financial information is available for your review.
Please be specific on your request:
Examples
-Areas: Athletics, Senior Activities, Special Events and Activities.
-Year (s) interested in reviewing.
If you are interested Contact:
Frederick Thompson,
Director
Madison-Mayodan Recreation Commission
At ft@m-mrec.org or call (336)-548-2789 or 9572
---
WHO WE ARE !!!
The Madison-Mayodan Recreation Commission (Department) has been in existence for over 40 years and programs are directly supervised by full-time staff that have over 100 years of combined recreation related experience. The fees support the facility expenses, program expenses and the professional staff salaries. Established programs have been tested and perfected to meet the needs of the participants. All program staff have degrees in Parks and Recreation and have been trained to design the BEST and FAIREST programs. We are concerned with the youth and focus on positive development and experiences for them. We want all team players to EXCEL in life and building SELF-ESTEEM is one of our priorities.
Our sports programs are designed to properly develop the mental and physical attributes of the youth and adults in our community. We strive to be diverse, keep everyone safe, but still provide an environment to have FUN.

We are always looking for ways to improve our programs, so if you have any ideas, please feel free to contact us at (336)-548-2789
---
(FLEX)
We are now an approved as a provider of the Silver Sneakers Flex Program
If you're looking for options outside the traditional fitness location, try SilverSneakers FLEX.
FLEX offers classes and activities in local neighborhood parks, recreation centers,
shopping centers and even at the beach.
MORE DETAILS TO COME
---
Recreation Activities Brochures
-General- July 2015 LINK
-All Activities LINK
We accept credit/debit cards at MM Recreation
---
OUR MOBILE PHONE WEBSITE LINK
(Not a phone application)
MM Rec no longer supports the MM Rec Phone
Applications

---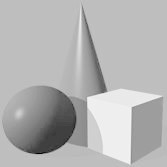 ATTENTION-Volunteers NEEDED in all areas.
(Call 548-9572)
VOLUNTEER INTEREST FORM LINK
VOLUNTEER WAIVER LINK
Volunteering subject to satisfactory
background check
---
Our organization is dependent on the generosity of the surrounding
communities to provide quality programs and facilities. Please
consider donating today. (Your donation is tax deductible)
---
Click Image
Click image for details
---